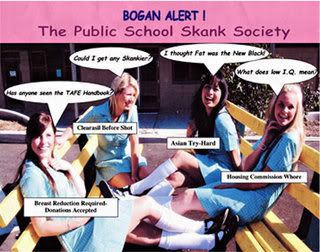 'I didn't touch his fucking dick'
'Puck You Miss'
'That so random!'
Have you heard any of these saying in the last week?
Summer Heights High is everywhere, it has even started to infect the lexicon of many Young Australians.
In the 1960's,
Ernest Dichter
the 'father of motivational research' changed the way we look at word of mouth with his seminal article '
How Word of Mouth Advertising Works'
. He came up with four motivations for people to pass on commercial messages. They were Product involvement, Self involvement, Other involvement (altruism) and Message involvement.
Message Involvement involved a thing called 'verbal play'; this is when an aspect of an advertisement campaign is repeated between friends, it may range from a catchy tune to certain behaviour. This behaviour is then repeated in a number of times in differing environments.
This is what is occurring with Summer Heights High at the moment. My week at
Australian Uni Games
made it interesting to see 'message involvement' play out. Words had been intertwined into a lot of the conversations I was having. It seems each week the audience is given a new lexicon of terms to use. People who did not watch the show felt left out of the joke, when it came around to Wednesday night, we had a few SHH virgins watching for the first time. Through the fear of being on the outer, people watched the show to make sure they were in on the joke the next time around. The original audience is acting as the salesmen for the shows future episodes.
SHH has gone beyond verbal play outs as well, the other day while checking a friends facebook I had seen that someone had used the graffiti function which allows others to draw on friends walls and they had done the 'dicktation' symbol from the first episode.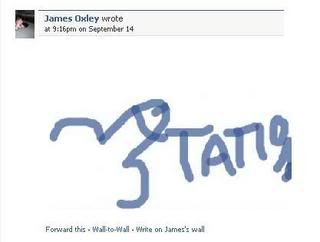 Dictation - Jonah Takalua - Summer Heights High
Add to My Profile
|
More Videos
Here is my first article on
Summer Heights High Fandom (Social Media Integration)
Update
I took of the comments on this post because it was getting filled with Spam. If you have something to add feel free to comment it on the other post. Damn SPAMMERS!