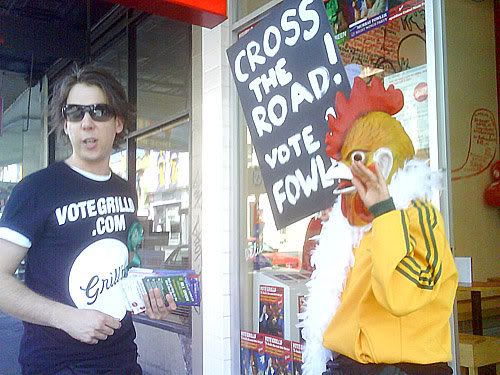 Melbourne Healthy Burger franchise
'Grilld'
is the first to have a stab at the riding the coat tails of the upcoming Australian election. With the national election looming it seems that there will be a number of brands jumping on the political band wagon.
Grilld have set up the
Vote Grilld
, the reason behind it is to help decide the three new burgers for the range and to get a larger Customer database. There are three parties the Green party, Republican United Meats Party and Right Wings Party.
The video is a little weak, don't know what they are trying to do with the voice. The instore promotion is very strong with ballot boxes, political posters and the staff wearing Vote 1 badges. I will try to get some photos up soon.